Useful Links & Further Guides
Useful Links & Further Guides
Complimentary suppliers:
Santa Fe Ranch - USA - Our luxury home selections have become a beacon for home furniture buyers worldwide. Why do they insist Santa Fe Ranch? Because they know they can count on geniune service, an easy shopping experience in our local store or online, and competitive pricing year round.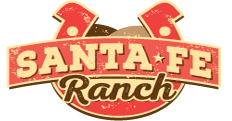 Planting Containers:
Home of Clematis: Planting - Planting in Containers - Learn how to plant clematis so that it will become a tree.
Growing Roses in Containers - With the exception of large climbers, most roses can be grown sucessfully in containers. Article continues.
Conifer Information - Information provided courtesy of The Association of British Conifer Growers on varieties of conifer. Recommendations are given for planting and caring for conifers.
Creating Water Gardens:
University of Saskatchewan - Great Community Resource including advice on the various species of aquatic plants and how they should be planted and maintained.
Beautiful Britain Pond Building - Hints and tips on building a wildlife garden pond, the joys and heartaches of being a pond owner, and contact addresses.
Wildlife in My Garden - Pond Life, Insects, Creatures and Birds.
Water Features On-line - Oak barrels, garden water features, oak tub planters, rope handled wooden buckets, pebble ponds, village pumps. Buy on-line direct from the manufacturer.
Barrel & Coopering Information:
Northern Tubs - Oak barrels in a variety of shapes and sizes.
The Wood Barrel Company - Oak barrels for film set & stages. Oak barrels in bulk.
SafeBuy Assurance Scheme:
SafeBuy details - Detailes of the SafeBuy scheme designed to offer the online shopper peace of mind.